Sorted by: Date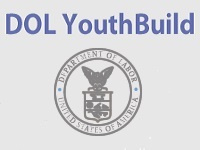 20190416T124252
Problem Based Learning: Collaborative, Student-Driven Learning in Real-World Contexts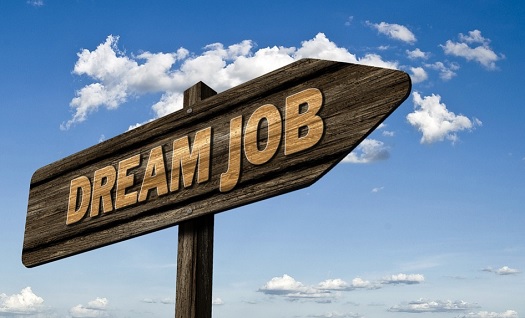 20200930T090955
Meaningful, hands-on work experience is an integral part of developing a strong career pathway for YouthBuild participants. These opportunities are an essential element of the YouthBuild program, a culmination of career preparation before the end of active programming.
20170919T112032
As September marks the start of yet another grant class of YouthBuild grants, it seems like a good time for us to provide a refresher on the Workforce Innovation and Opportunity Act and the requirements it places on YouthBuild grantees.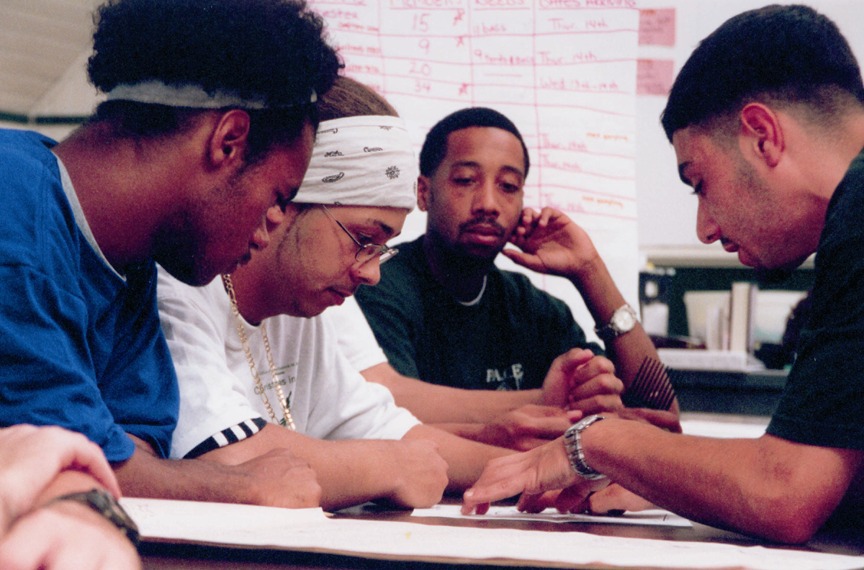 20190416T091125
(Written by Jason Marshal, Director of Education at YouthBuild USA) YouthBuild instructors are working to help YouthBuild learners reach higher standards on GED (General Educational Development), HiSET (High School Equivalency Test), TASC (Testing Assessing Secondary Completion), and high school diploma assessments across the country.  New tests more closely aligned with Common Core State Standards(CCSS) require educators to incorporate a range of instructional shifts into their classrooms.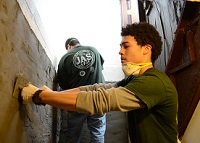 20180611T145907
By Guest Blogger Daryl Wright, Vice President of Partnerships at YouthBuild USA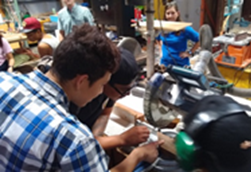 20201120T142819
When developing career pathways for YouthBuild participants, meaningful, hands-on work experience has always been integral to YouthBuild's consistently evolving approach. Apprenticeship, a form of work-based learning, provides this type of invaluable experience by integrating paid work experience, classroom instruction, and a nationally recognized, portable credential.
20181119T135512
The Workforce Innovation and Opportunity Act (WIOA) is designed, in part, to connect out-of-school youth to education and jobs. Under WIOA, YouthBuild programs are considered pre-apprenticeship models, with a goal of connecting youth participants to jobs by preparing them for, and connecting them to, future apprenticeships.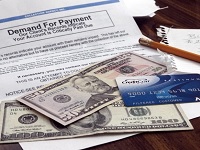 20200409T103657
As YouthBuild programs prepare their young people to be ready to work, they also have a significant responsibility to provide sound financial education to ensure that youth become financially competent, confident, and secure. Providing formal financial capability and literacy curricula that is intentional is essential in assisting the next generation of workers to make informed financial decisions and plan for their future security.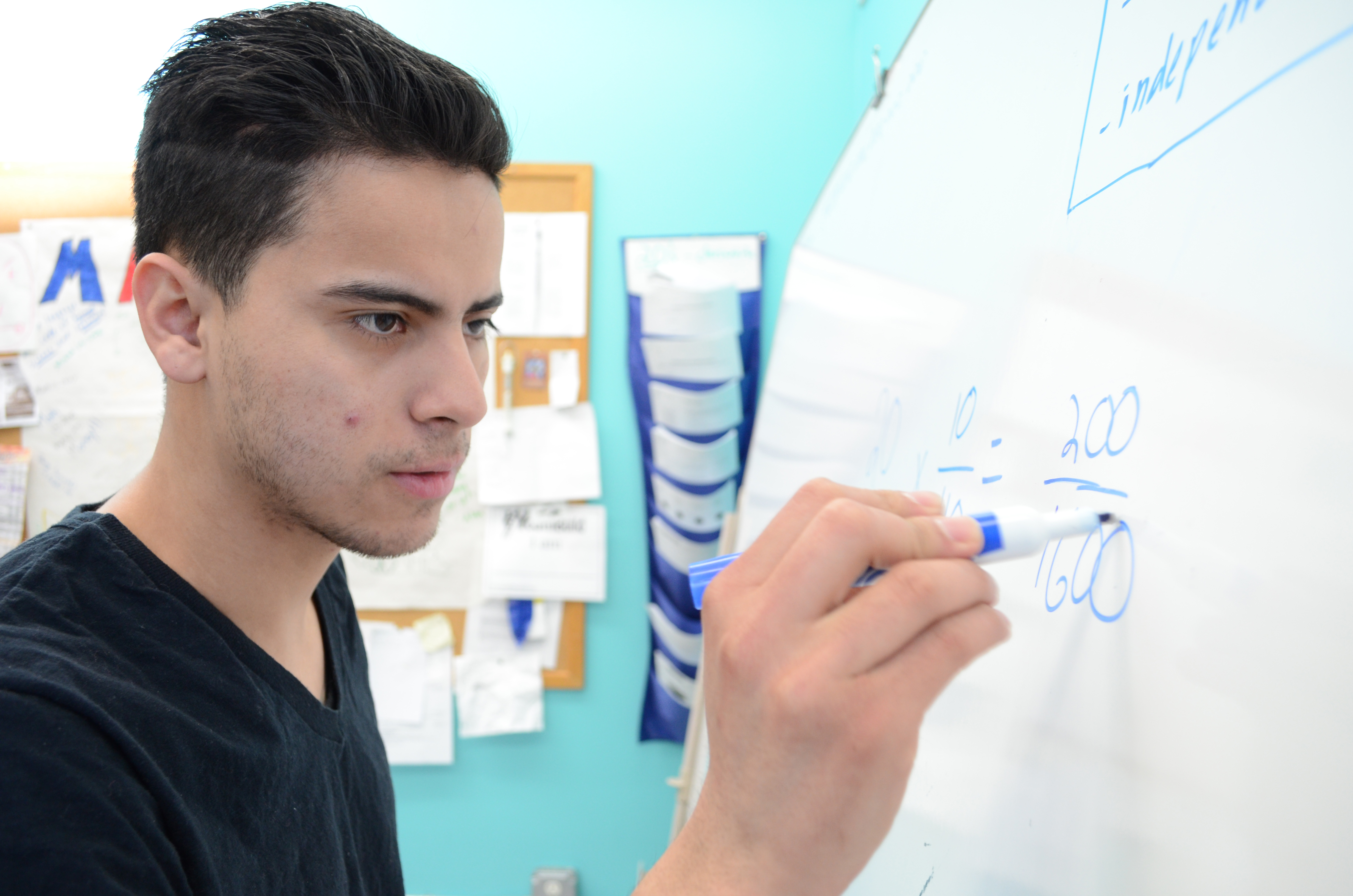 20200911T113942
The participants in YouthBuild programs have dropped out of traditional secondary education for many reasons, but often it is because the traditional educational setting was not effective in addressing their instructional needs and learning styles. YouthBuild plays a vital role in assisting our youth in improving basic academic skills, attaining a high school diploma or high school equivalency credential, and becoming ready to work.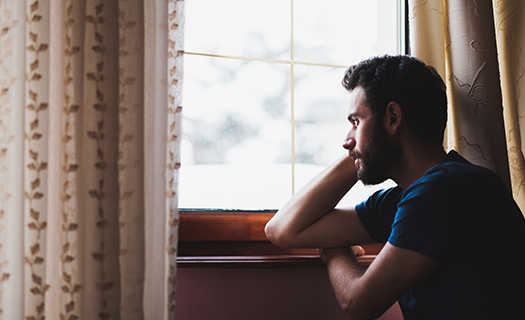 20190619T091252
DOL YouthBuild Newsletter: June 2019 Edition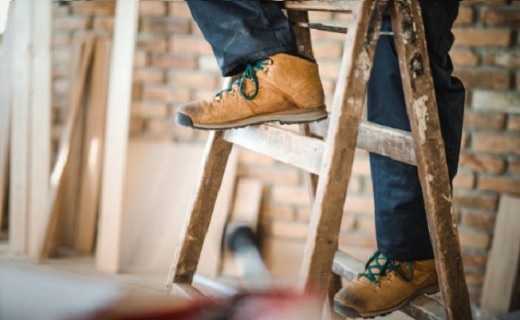 20200724T144744
Property managers handle the maintenance of rental buildings and grounds, work to resolve tenant issues, and take care of finances associated with the property. This work can include repairing equipment, painting, electrical work, and HVAC maintenance, among other tasks. Careers in property management can include management of small stand-alone apartment buildings or working for management companies that oversee maintenance of large commercial or industrial properties.
20200312T084744
No YouthBuild program can succeed without partners. Partnership engagement is essential to maintain throughout the life and across all areas of your program. It is important to engage those who help to fund your program, those who provide key components of programming, and those you engage for a presentation, internship, work experience, and placement. Key examples of potential partnerships include (but are not limited to) the following: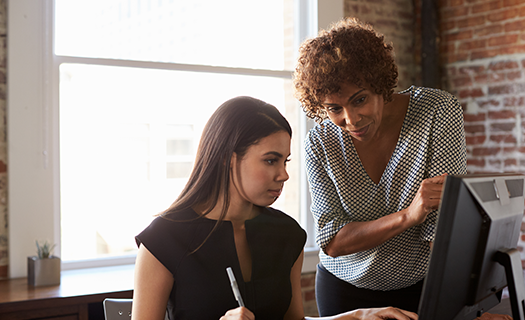 20200709T132027
YouthBuild program success isn't possible without exceptional staff who effectively collaborate with each other to build a strong program. As any YouthBuild program staff member knows, it is uniquely challenging and rewarding work. Each staff member has core duties specific to their role, but they also have responsibilities to reinforce the larger career pathway activities that intersect in important ways through their work with their colleagues, participants, and partners.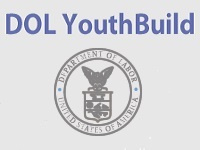 20190416T082910
Many YouthBuild programs depend largely on one or two funding sources, which makes it challenging to sustain the program for long-term growth. Programs can be at risk of having to reduce services or even having to close when major sources of funding are lost. Successful YouthBuild programs have diversified funding sources and have established solid partnerships with other local community-based organizations that provide similar services.
20180809T104441
This month's webinar and newsletter are focused on sustainability – a topic that can seem overwhelming, but with focused attention is actually quite simple. What is sustainability? It's the ability to implement programming over time, and it's accomplished by creating an organizational plan for long-term fiscal and programmatic health.
20180910T112632
As you know, the daily operation of a YouthBuild program requires intentional planning and continuous quality improvement in order to meet the needs of youth participants and the demands of grant requirements. The real-world implementation of the program proposal that won the DOL YouthBuild grant requires many diverse tools and resources.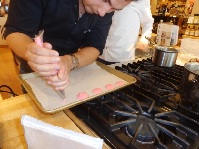 20180607T083909
This month's newsletter focuses on Construction Plus, the YouthBuild model that offers occupational skills training beyond construction. First offered as a training option in 2013, Construction Plus (also known as C+) is an addition to the YouthBuild model that allows for the expansion of occupational skills training into industry-recognized certifications beyond the required construction training.
20181211T152804
As the end of 2018 approaches, it's a time for reflection and forward thinking. Below, we review the information that we have shared with the monthly newsletters so far this year. You can reflect on the information shared, as well as the connections to further archived webinar content, by selecting the links below.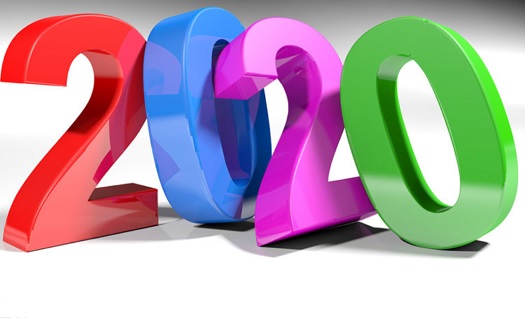 20210115T104735
We wish you and yours a happy New Year! We are looking forward to our collaborative work with you, as you continue to strive to build and implement high-quality programming for the young people of your communities.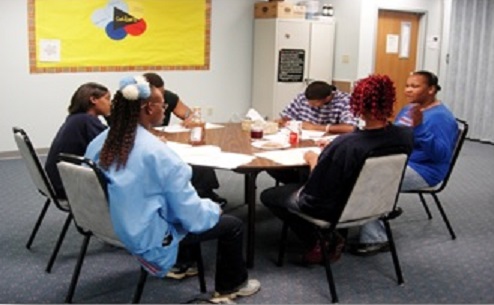 20190411T140827
Leadership development is a core element of the YouthBuild model. YouthBuild program staff are charged with deepening their understanding and adoption of positive leadership development practices that support participants and alumni to have positive outcomes. Developing leadership skills better prepares youth participants to successfully transition into and through post-secondary education and career training.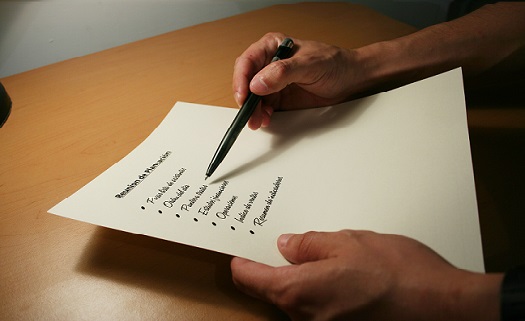 20200207T125204
Built into the DOL YouthBuild grant period of performance is a four–month planning period to support hiring activities, solidifying partnerships, and program launch activities. Using this period in accordance with the timeline of critical activities submitted with the grant proposal is crucial to program success. Revisit your grant application's program narrative, which becomes the grant Statement of Work (SOW), as a guide in planning and program design.
20190913T142712
Mentoring is one of the key roles that YouthBuild programs fill for youth participants, whether formally or informally. The impact of a caring adult on the success of Opportunity Youth is well documented and the YouthBuild Mentoring model has been shown to have beneficial impacts. For programs not currently using a formal mentoring practice, the information below may help to guide and focus mentoring efforts.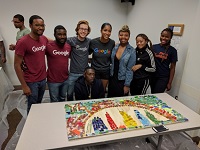 20171212T104215
The DOL YouthBuild TA Collaborative will soon be sharing resources to help programs make the most of the required Job Developer position. These tools will help to lay the groundwork for understanding both the internal (participant) focused work and the external (employer/post-secondary education or training provider) focused work that must be accomplished for successful post-program placements.
20180507T112413
American Job Centers (AJCs, also known as One-Stop Centers) are the cornerstone of the public workforce system. As noted in TEGL 16-16: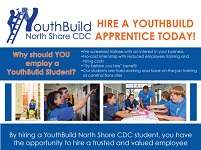 20180213T094457
As YouthBuild programs are placing a greater emphasis on placement and retention, the DOL YouthBuild TA Collaborative continues to support this need by providing resources designed to strengthen placement practices.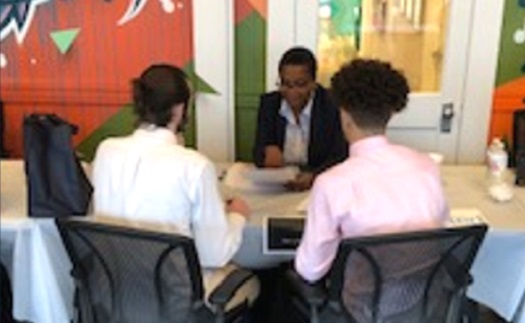 20190813T075651
This month we take a focused look at the role of the job developer and how best to utilize this staff member. There are many misconceptions related to the job developer function; most prevalently, that it is a role only needed after or near exit. However, the job functions for this role start as early as the implementation phase for your program and this staff member should be working with participants the moment they come in the door and with partners the moment the job begins.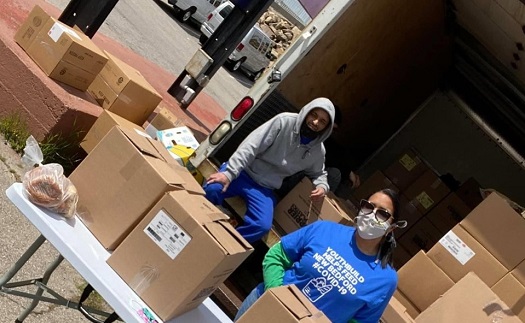 20210610T113442
Guest blogger Lisa Mello Frost, Director of PACE YouthBuild New Bedford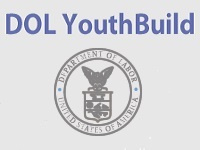 20190416T092547
The Workforce Investment Opportunity Act (WIOA) and the Role of Career One-Stops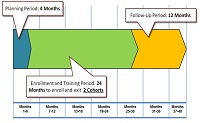 20190111T094328
We are finally starting to collect early performance data on WIOA outcomes! While there is still much work to do – both in ensuring more accurate and prompt reporting and in developing the system capabilities to support WIOA performance outcomes – we are excited to see the first information on how YouthBuild grantees are adjusting to these new metrics.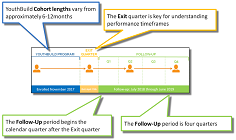 20180117T152821
Data is a valuable resource at your YouthBuild program - it is one of the most important ways you tell your story. Each YouthBuild program is different, serving different student populations, with different resources available, using a different approach to implement the program model. But data management, technology, and online reporting tools are an increasingly important part of every YouthBuild program's work — in fact, it is required!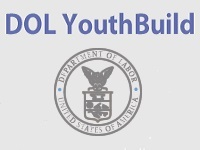 20190325T103822
Case Management: Keeping YouthBuild Participants and Staff Focused on Teaching, Learning, and Positive individual and Community Empowerment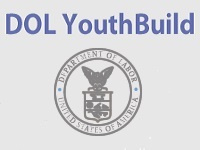 20190416T092041
According to a survey on adverse childhood experiences by the National Survey of Children's Health, "almost half the nation's children have experienced at least one or more types of serious childhood trauma." As YouthBuild practitioners, you've seen this first hand in your programs. Note the Substance Abuse and Mental Health Services Administration's definition of trauma: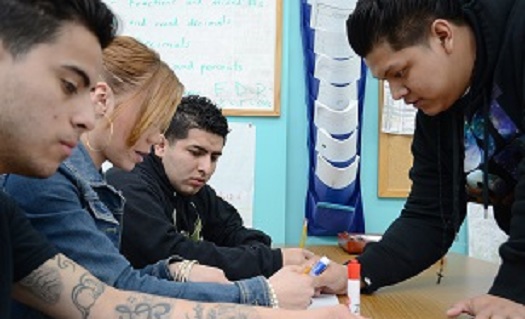 20190717T083351
YouthBuild programs serve participants with multiple barriers to future employment success – the lack of a high school diploma due to struggles with traditional classroom learning is one of the largest. Universal Design for Learning is one approach to help teach learners with diverse learning styles and comfort levels.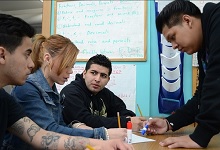 20201016T112451
YouthBuild programs are always seeking to adopt teaching strategies that are engaging and relevant to YouthBuild participants. These Opportunity Youth are vulnerable learners with complex needs. The critical hope is that the teaching strategies lead to positive student outcomes such as attaining a high school diploma or high school equivalency (HSE) credential.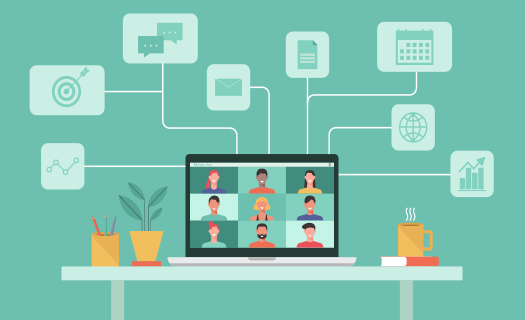 20210528T115205
Over the past year, when in-person engagement was not possible due to pandemic restrictions, many YouthBuild programs transitioned to virtual learning and programming as a strategy to provide services to participants. As states begin to ease restrictions, YouthBuild programs may continue to use virtual learning environments to meet participant needs.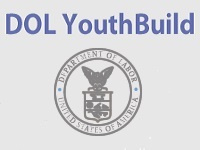 20170418T150946
"Community service and youth leadership are core aspects of the YouthBuild model." -2017 YouthBuild Funding Opportunity Announcement Youth leadership is a key component of the YouthBuild model for very good reason.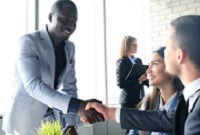 20210630T222800
Sector Strategies engage a system-wide approach to collaborating across a local or regional labor market to support workforce development. For YouthBuild programs, taking a sector strategy approach to developing career pathways in in-demand industries means understanding the hiring needs of employers in the sector, connecting these employers to the labor force supplied by YouthBuild, and providing high-quality training to ensure YouthBuild participants can compete for these jobs.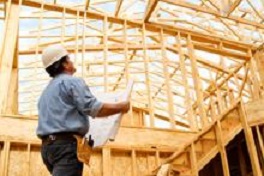 20190515T085155
Construction, a core component of YouthBuild, provides youth participants with hands-on work experience as they pursue an industry-recognized construction credential. A strong construction program must adhere to the pre-apprenticeship model to ensure successful implementation. The pre-apprenticeship model allows for integration of the training component into the educational and leadership components of YouthBuild.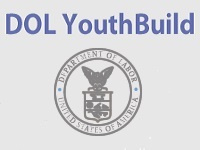 20170330T100231
The process for how YouthBuild staff will document participant eligibility, track progress, and document participant outcomes should be created and shared within the team before any participant enrollments occur. YouthBuild staff are required to document both participant eligibility and all performance outcomes that occur during the participant's time in the program and in the first 12 months after program exit.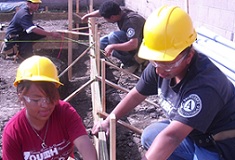 20171113T083031
Apprenticeship is an earn-while-you-learn training model in which YouthBuild graduates can gain valuable work experience while receiving related technical instruction. Apprenticeships may last from one to six years.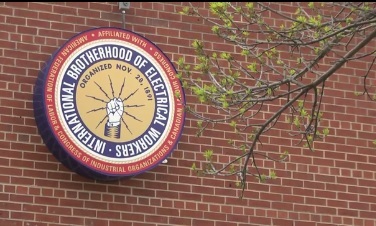 20190416T083207
Connecting to Registered Apprenticeship Pathways for YouthBuild raises awareness for YouthBuild program staff in understanding Registered Apprenticeship, the benefits of creating a Registered Apprenticeship career pathway for youth, and methods for developing and strengthening partnerships that will advance participants' transition to advanced training and employment with livable wages.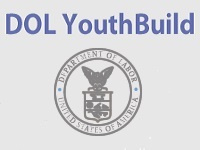 20170109T103804
Whether you are in the second or third year of your YouthBuild grant, or are just beginning to implement program services under your 2016 award, meeting the match requirement necessitates a thorough understanding of the definition of match as well as clarity on allowable and unallowable costs.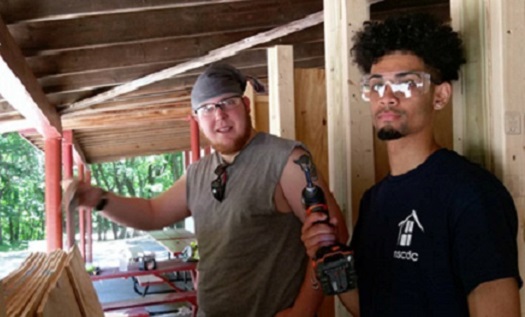 20200511T153837
Construction career pathways are intended to expand the number of trained participants who have the skills required by employers in the construction industry, benefiting the economy and providing employment that offers a sustainable, livable wage.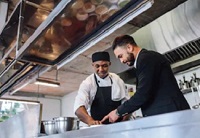 20201020T114750
For DOL YouthBuild programs, 2019 is quickly becoming known as "the year of Construction Plus" and with more YouthBuild sites running C+ programming, it is an important time to review the C+ program model and its accompanying framework.
20211217T130543
January is National Mentoring Month! Organizations across the country are celebrating the power of relationships to effect positive change in the lives of young people, raise awareness of the mentoring movement, and take the opportunity to thank inspiring mentors. We hope you will join us in highlighting the benefits of mentoring, discussing best practices for supporting young people, and sharing your inspiring stories!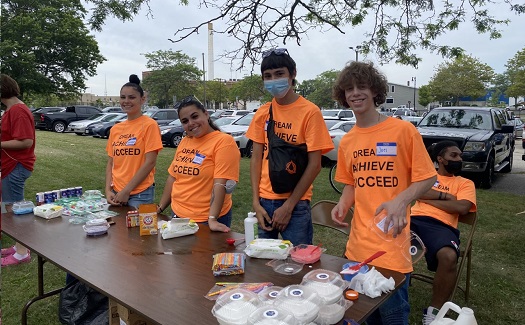 20211217T132434
This past summer PACE YouthBuild New Bedford (MA) began conducting pop-up recruitment events. It started with the program hosting a recruitment table at National Night Out, a community event in the city, and quickly transitioned to regular pop-up events.
20190226T081404
The success of a YouthBuild program is evident when the program achieves strong program outcomes for participants by helping them to attain educational and vocational credentials, as well as an education and/or employment placement that is a on a career pathway towards a sustaining wage and upward mobility.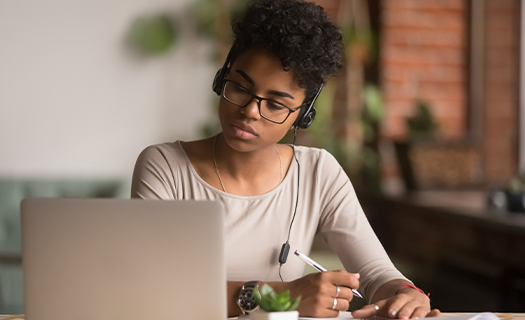 20211213T102852
When the pandemic drove school and employment online overnight, we found that, in some ways, the virtual space accommodated what we never thought it could; in others, it failed to live up to expectations. The abrupt transition created unique challenges for the 636,000 apprentices in the U.S. and the program practitioners, who were required to quickly rethink how to provide job training and hands-on experience. So, what have we learned about the virtual space's impact on the apprenticeship model?