Sorted by: Date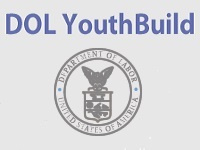 20170914T151249
When he wasn't studying for the high school diploma he'll get next Friday, 17-year-old Alvaro Soria of Toppenish was helping build a home for Habitat for Humanity. The work is part of the YouthBuild program, which provides job training in construction for Lower Yakima Valley youths ages 16 to 24. For Soria, it's one step toward his career goal: becoming an electrician after attending Perry Technical Institute.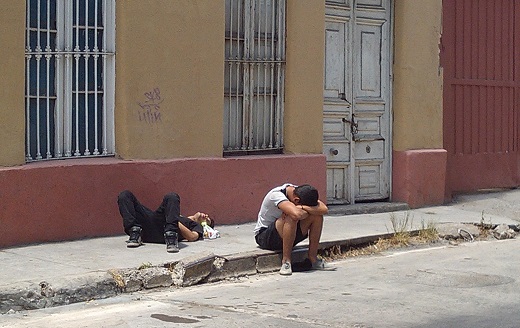 20210201T093103
Join us to help address the intersections of youth homelessness and juvenile justice. Apply today for a unique training and technical assistance opportunity to address the intersections of youth justice and youth homelessness. Your community has the chance to be a national leader in addressing the issue of youth homelessness and juvenile justice, a critical issue for our young people.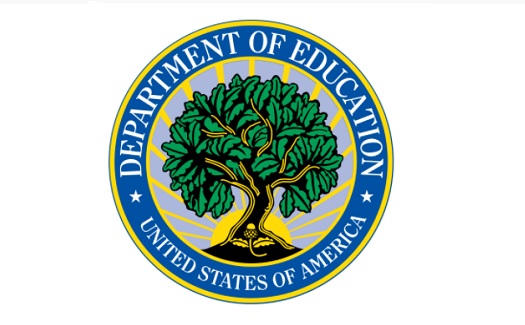 20210630T113405
As we move toward reopening our schools in the fall, we need all hands on deck to ensure students 12 years old and older across the country are vaccinated before they go back to school in the fall. Our best path out of the COVID-19 pandemic is for every American to get a COVID-19 vaccination as soon as it's available to them.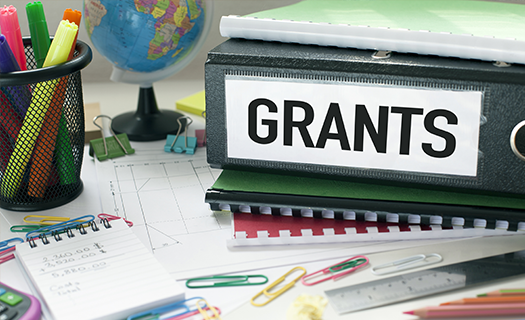 20201028T090119
Workforce Resources, Inc. today was presented with their 2020 Community and Economic Development Award (CEDA) for the Chippewa County YouthBuild program. Workforce Resources won the CEDA award in the Talent Development category, which recognizes initiatives or programs that drive workforce development efforts to strengthen Wisconsin's labor force.
20170824T132018
The Disconnect: America's Youth Crisis, Part 3 - Program Aims to Empower Disconnected Youth in Rural Communities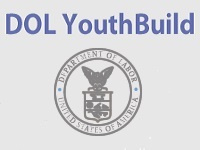 20170816T111112
It takes just a minute, and will give you the opportunity to network with your peers, reconnect with someone you met at a conference, or ask questions of an expert.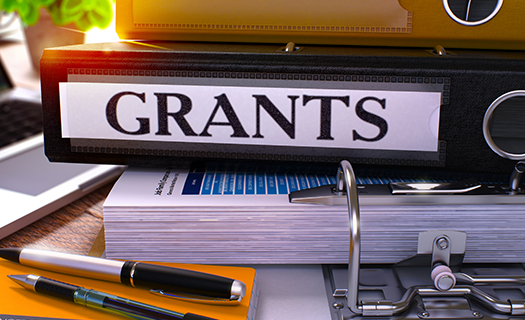 20200813T125950
On July 1st, DOL/ETA announced the award of $42,296,247 in Youth Apprenticeship Readiness grants to 14 organizations to increase participation by youth, ages 16 to 24, in new or existing Registered Apprenticeship Programs (RAPs).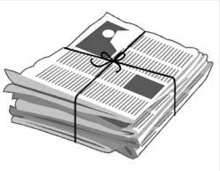 20200624T125928
USA Today, June 23, 2020, Opinion Traditional advice for CEOs no longer works. Business leaders need to look at the long game and prepare for action years down the road, just as I did while incarcerated.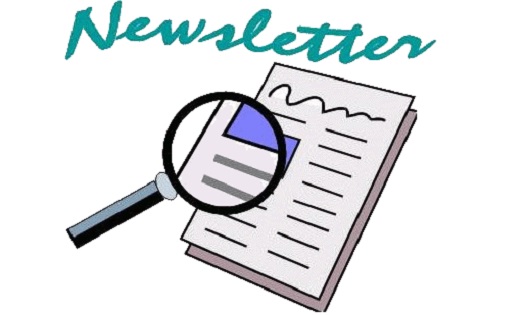 20200327T143242
In case you missed it, we are excited to share that we have combined our TA and Resources Newsletter with our MIS Newsletter into a new format, in order to streamline information and ensure more staff at YouthBuild programs have access to valuable updates and resources.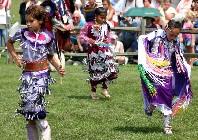 20171108T133137
From R. Alexander Acosta, United States Secretary of Labor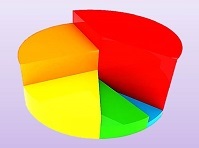 20171114T101725
WorkforceGPS is proud to announce the release of its latest collection, Performance Reporting . This is a centralized collection of information for Performance Reporting-related policies and resources for the U.S. Department of Labor's Employment and Training Administration's (ETA) employment and training programs.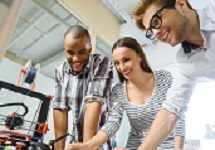 20171114T085159
It's National Apprenticeship Week! Another great time to showcase the great work of our YouthBuild programs.
20171127T121646
Is effectively engaging and retaining OSY a challenge in your local area? How would you like to be part of a diverse and dynamic group consisting of participants from around the country that focuses on tackling this issue head-on? Apply now to participate in the Youth Cohort Challenge.
20180723T085728
Register Now U.S. Department of Labor YouthBuild is one source of funding for YouthBuild, but should not be considered the sole or primary source of funding. Strong programs diversify funding and build strong partnerships on the local, regional, state, and federal level to bolster the stability that DOL YouthBuild funding provides.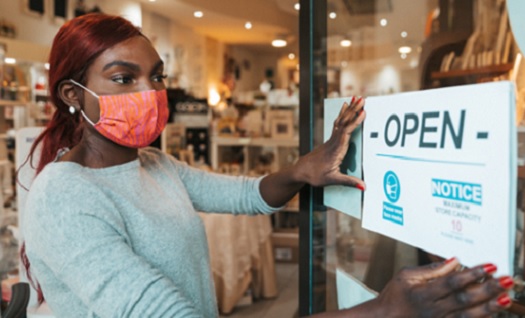 20210421T125537
The Empowering Teens in Their Workplaces Online Dialogue is designed to bring teens, parents, caring adults, and employers together in a conversation around promoting positive and safe work experiences for teens. Share your ideas on the best ways to engage and educate current and prospective teen workers about workplace rights, workplace hazards and exposure controls, and other related concerns for teens, including through social media.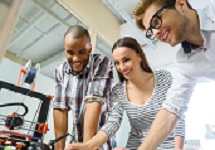 20181012T112940
This November 12 – 18, 2018 we will celebrate the third annual National Apprenticeship Week and we want this year's celebration to be bigger and touch even more communities.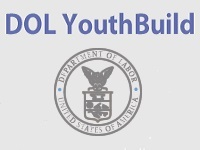 20170605T151715
While college remains a goal for many, advocates are pushing other options that provide youth, such as Soria, experience and credentials for high-demand jobs.They include everything from short-term certificate programs to structured apprenticeships from institutions, such as the Aerospace Joint Apprenticeship Committee, Yakima Valley Community College and Perry Technical Institute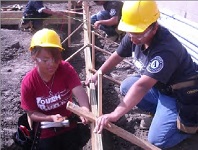 20171101T070144
The revision of the Construction Handbook was done to ensure that DOL YouthBuild Grantees have the most relevant and up-to-date information in hand for sustaining a well-managed and compliant work site.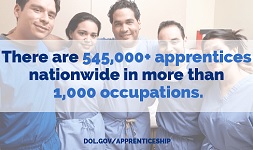 20171019T134440
Mark your calendars for November 13 - 19, 2017 as we will celebrate the third annual National Apprenticeship Week (NAW).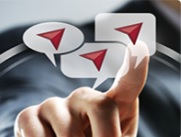 20171027T080504
The DOL YouthBuild Community of Practice knows you've been in love with WorkforceGPS for a while now, and things are getting pretty serious. That's why we're excited to help you take things to the next level and introduce you to Chat.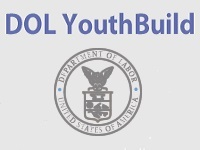 20170502T153359
The #Gen2GenSummer Challenge is part of Encore.org's Generation to Generation campaign, a national effort to inspire adults over 50 to make a positive difference in the lives of children and youth.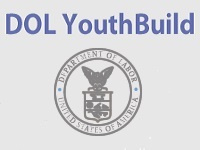 20170905T115623
Two students from Randolph County Housing Authority (YouthBuild North Central in Elkins) have been elected to the program's National Young Leaders Council.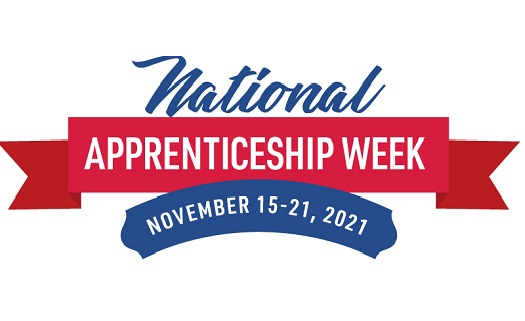 20211115T135238
U.S. Secretary of Labor Marty Walsh has designated November 15 – 21, 2021, as National Apprenticeship Week (NAW). This year's seventh annual event will celebrate apprenticeship as a way of enabling workers to earn while they learn. It is a great opportunity for DOL YouthBuild grantees to promote awareness of the benefits of apprenticeship, share their apprenticeship success stories and innovations, and identify potential partners.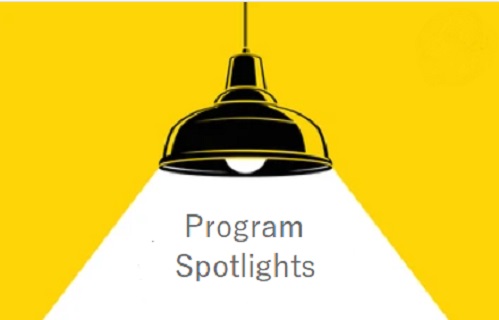 20211130T121706
Have you developed unique and effective systems or resources in a particular component of your YouthBuild program, such as Construction Plus, apprenticeship, or case management? Have you found inspiring ways to conduct virtual or hybrid learning at your program? Would you like to share your challenges and progress with your peers so that they can learn from your success?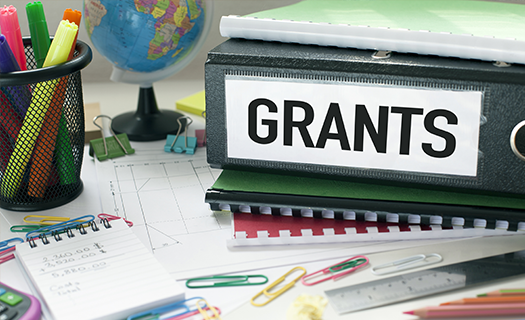 20211206T094000
U.S. Department of Labor Announces Funding Opportunity for $90 Million in Grants to Support Academic, Skills Training, and Pre-Apprenticeship Services.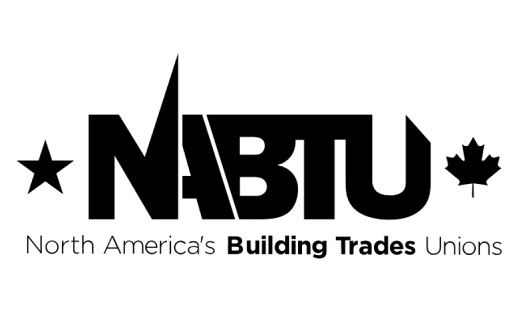 20211217T134210
North America's Building Trades Unions (NABTU) sponsors comprehensive apprenticeship readiness programs (ARPs) throughout the U.S. These programs provide a gateway for residents – focusing on women, people of color, and transitioning veterans – to gain access to Building Trades registered apprenticeship programs. ARPs are administered by state and local Building Trades Councils, and they teach NABTU's nationally recognized Multi-Craft Core Curriculum (MC3).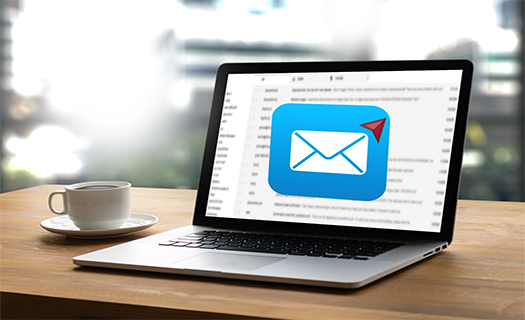 20200612T131508
WorkforceGPS has implemented a new way for you to stay up to date about the content you care about by allowing you to create a customized email alert. You will now have the ability to tailor emails from across WorkforceGPS and this Community by specific filters. Check out this video which describes this new feature and how you can set it up!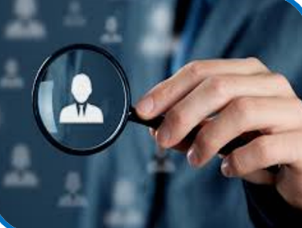 20200825T095042
The Department of Health and Human Services issued a Request for Information (RFI) in order to seek information about programs that provide services to help young people, ages 16 to 24, advance on education and employment pathways.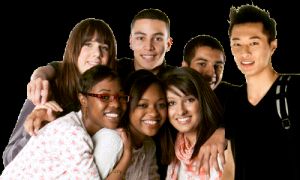 20210413T102526
The purpose of this funding is to address multiple forms of violence impacting adolescents and young adults, particularly in communities with high rates of violence, by implementing prevention approaches with an emphasis on the outer levels of the social-ecological model.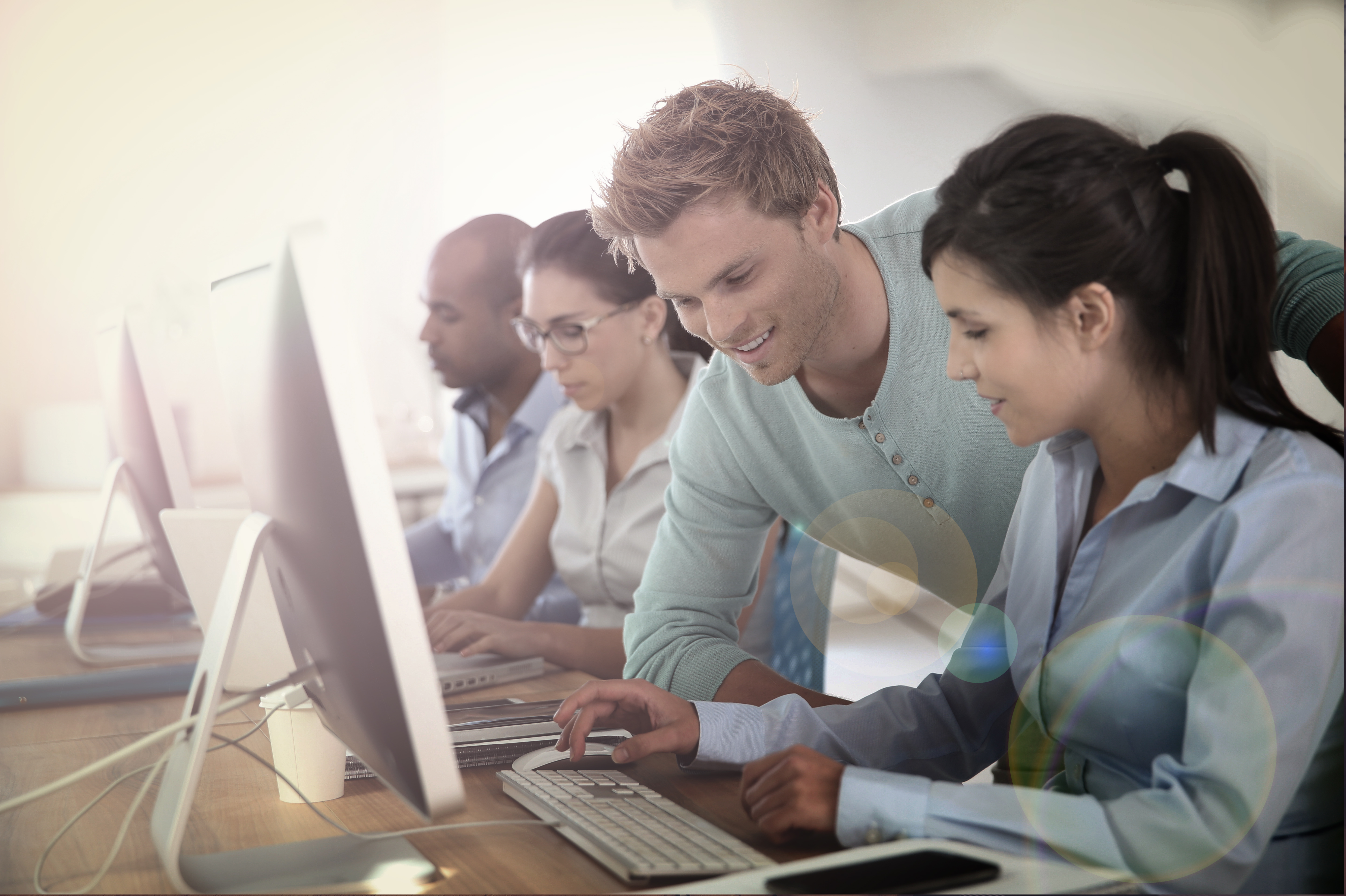 20210413T100444
The Centers for Disease Control and Preventions (CDC) National Center for Injury Prevention and Control (NCIPC or Injury Center) is soliciting research proposals to expand the evidence base for the primary prevention of youth violence. To build the evidence-base for violence prevention strategies and approaches that reduce community rates of youth violence within one or more geographically defined communities with high rates of youth violence.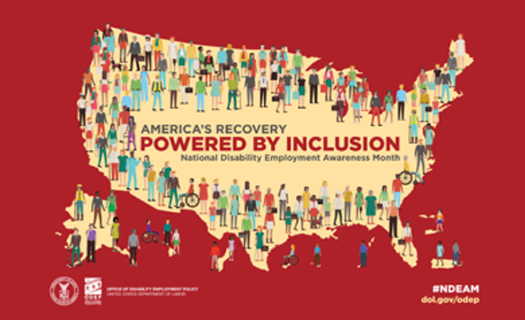 20211004T132708
National Disability Employment Awareness Month (NDEAM) is held each October to commemorate the many and varied contributions of people with disabilities to America's workplaces and economy. The theme for NDEAM 2021, "America's Recovery: Powered by Inclusion," reflects the importance of ensuring that people with disabilities have full access to employment and community involvement during the national recovery from the COVID-19 pandemic.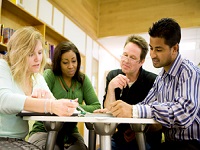 20211025T163450
Enhanced case management can help public workforce system practitioners serve their customers more effectively. To this end, the following resources in Workforce System Strategies provide programmatic evidence to demonstrate the value of a state's internet-based employment services system, the provision of case management support of aspiring business owners, and case management models for justice-involved adults and young adults.